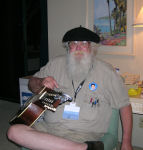 Frank Gasperik, holding forth in the Sin Pit.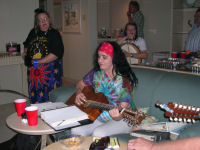 Leslie Fish, demonstrating why the Sin Pit was dubbed the Fish Trap. (Thanks to host Bob Clevenger and anybody else involved in setting it up.)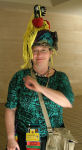 Last, but not least, His Noodliness Himself, the Flying Spaghetti Monster, perched on the head of fan Francesca Flynn.